Thanks. I was leaning towards less green also. My previous accepted shot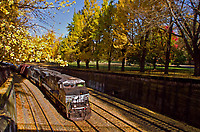 PhotoID: 506676
Photograph © Carl Massart
was also initially rejected for hue and it wasn't until I appealed that the screener said to much green tint. I had my AWB on the shade setting so that's probably the issue. I have a RAW so I will adjust and resubmit. Chock it up to operator error.
I found this on the wonderful internet
http://www.cambridgeincolour.com/tut...te-balance.htm
so I will do a little studying.