Folks,
Just a note of thanks for the #1 PCA this week: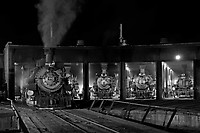 PhotoID: 300090
Photograph © Kevin Madore
I have no idea how many votes it takes to push a shot to the #1 PCA slot, but given the caliber of the stuff I see here every day, it must be a bunch. The PCA votes, kind comments, favorites and views on this pic are all a bit humbling....especially because it's a night shot and a B&W.....and I've never been very good at either one!
Anyway, to all who voted, commented, favorited or looked....THANK YOU!