It's a real shame to see this happen to a tourist shortline, especially to this particular engine, which bad been restored to beautiful L&N paint.
http://www.wbir.com/news/local/story...124656&catid=2
Whatever caused the derailment seems to had been substantial enough to cause the locomotive and a caboose to roll over on their sides.
Some images of L&N 1315 on better terms..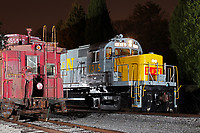 PhotoID: 302173
Photograph © Joe Nugent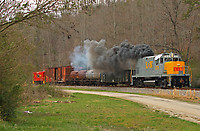 PhotoID: 281462
Photograph © Aaron J. Border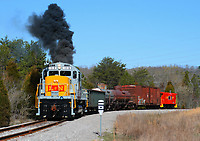 PhotoID: 277086
Photograph © Zach Marlow KD8CJM
Chase